ART SAFARI
Come experience Uganda's creative arts community by booking yourself a safari. With our exclusive packages designed for artisans, collectors and enthusiasts around the world, you are in for a once-in-a-lifetime experience! Uganda is the country with the youngest population in the world blossoming with creative enthusiasm coupled with huge cultural diversity. Many of these young artists are running small organizations and businesses in fashion, film, photography, performing arts and many other art forms. We boast breathtaking sceneries and wild life that presents a remarkable dimension to trigger inspiration no matter who you are or what artistic lens you look through the world with.
This is your chance to get involved in art exchange programs meant to bring awareness to numerous social issues from climate change, education, HIV and Aids, human trafficking, unemployment, business and startups. This unique experience will offer you the ability to create networks and partnerships, and expose you to Ugandan culture and wild life. By the end, we will have boosted your knowledge of our numerous cultures, created long-lasting friendships with creative personalities, and experienced a unique kind of "adventure therapy" with some of the friendliest people in the world.



Powered by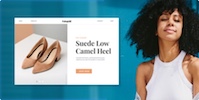 Create your own unique website with customizable templates.