As an artist since childhood, my passion for drawing was always a strong desire. My excitement was never easy to hide with every chance of drawing people and cars. Blank pages and sharp pencils have been my best companion in both hard times and good times. There is a sense of freedom when I lay out my feelings on a piece of paper, knowing that each new creation will keep the secrets of my imagination intact. I hold dear these memories. Every stroke of a pencil has significantly contributed to a journey so intriguing and so exceptional and one that is still close to my heart.

I have grown into an artist whose passion for imagination and realism has left me with a deeper longing to engage the audience. The transitional period from realism has been full of adventure and pure destiny. Marrying my feelings to the previously unexplored world of naive figurative images, has stirred my passion towards life. I am purely contemporary and each day feels like a new journey to embrace life from a new perspective.

My work represents the cultural diversity of my country Uganda. It represents humanity in unique shapes and forms as well as the enthusiastic dreams of a traveller, whose mind is inseparable from his heart. It represents free spirited people whose situations are determined by how willing they are to remain in connection with their surroundings.

I choose colour and am inspired by Damba Ismail, the best printmaker, whom I am blessed to know personally.

Powered by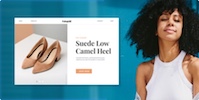 Create your own unique website with customizable templates.