CULTURE EXCHANGE
There is a wealth of diversity of culture in Uganda. More than forty different tribes are represented. Unfortunately, this resource has remained under utilised. The friendliness and harmony between all these different tribes, and how keen they are to welcome foreigners, is without comparison. Uganda is a land locked country, but this has not limited this beautiful nation from being exposed to so many other countries from far away places around the world.

"Ludigo Creations" seeks to utilise this overlooked asset of diversity to connect cultures in different areas within the country, while celebrating it in even more countries all over the world. This will be achieved through a variety of creative visual and performing arts to educate young people. There is also the ultimate hope of promoting world peace. The heritage of this nation was reborn through pride and enhancement of the basic elements of survival and culture. The strength of these qualities supports "Ludigo Creations".
Powered by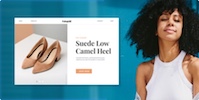 Create your own unique website with customizable templates.