Ludigo Andrew Salema
I was born on the 5th March, 1981 in the city of Kampala, Uganda. I was raised in a Christian family and I am a Christian myself. I attribute my journey as an artist to God, and beginning from Sunday School, there has been a strong foundation set for a life of purpose and worship. Growing up was never easy especially as this time was set between two civil wars that later shaped the destiny of this beautiful land locked country in the heart of Africa.
I have always been passionate about drawing and since childhood, I have loved drawing not only animals and cars, but especially people. I am now a printmaker and painter working with both oils and water-based colours such as acrylics. I sing and dance and am a curator of visual art.
Going to the best school in the country was something I took for granted, but ,on the way home, the plight of school children eating from trash heaps was not easy to understand. The contrast between the rich kids at my school and my mates from small local schools and the slums confused me. At school, I was in a lot of trouble for practising my drawing in my mathematics books. Drawing competitions with my friends at school was naughty, but I now interpret that as my way of expressing myself. This struggle has literally transformed me into the person I am today. My ability to use words and images shapes my identity, and a life of contrasting fortunes has helped answer many questions.
I studied for a degree in INDUSTRIAL AND FINE ARTS at Makerere University which is the biggest in the country. I majored in human anatomy and graduated in 2007. I have worked for a Christian organization called Watoto Childcare Ministries, and as a non-paid staff member of Teens Uganda. Both of these jobs have helped connect my life as an artist to a deep craving to making a difference in the lives of young people.
I have experienced healing through story telling and the use of colour has empowered me to be an ambassador for those who cannot easily express themselves.
Through my work, I have been able to share my experiences with young people in my own country, Hong Kong, and most recently in Australia
For more detailed information about myself please feel free to download my
resume
.
---
Ludigo Creations is a mark of progress for the vision of founder Ludigo Andrew Salema. Andrew has always had a passion to use Art as a tool for social change. As a student he had the opportunity to grow up in a loving and fairly big family. He connected well with his mates at school who shared the same passion to draw. This was significant because many appreciated his gift at such a young age. It is by no coincidence that his humble humble beginning has become is calling. He has brought color into numerous classrooms in Uganda, Hong Kong and Australia. He simply gives an opportunity to youngsters wherever he has gone to feel appreciated through art. This led to the formation of Art at Heart Africa an organisation that was supposed to engage communities and foster partnerships that would in turn help fulfill a dream of a young Artist. The vision remains the same but not under a non profit organization. In the comfort of his host's home in Melbourne after a fruitful week of interactive projects, Ludigo Creations was born. A need for a website led to this and the name Ludigo was the ultimate choice. Moving from a non profit organization to a fully registered company in 2011.
Andrew maintains that for any one to be empowered through his vision, he might as well lead by example by swimming with the big fish. Making a profit that will in turn support his outreach mission as an Artist.
The company currently employs three people and seven others on part time basis. It is situated in the heart of Uganda's capital Kampala and offers a wide range of services that include, Interior design, Photo framing, Printing and enlargement of photos to mention but a few. It is also home to professional
visual artists
whose work is displayed that company premises.
Have a look at our profile to know more about us.
Woodcut Printing
Below is a video of Ludigo doing woodcut printing in 2009.


Powered by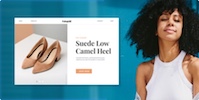 Create your own unique website with customizable templates.