FUTURE PLAN
The future of any nation is surely in the hands of its young people waiting to be empowered spiritually, academically, socially and mentally. Young people in Uganda comprise the biggest percentage of the population. This reality cannot be ignored.

While leaders are quite rightly concerned about the natural resources of this beautiful country, Uganda, the greatest asset of this nation is sadly being overlooked. Who will carry on the mantle and pass it on for the future of not just Uganda but also the entire continent? While nations fight from within for superiority, lives are being destroyed leaving behind a bunch of confused orphans. People are fighting over fish but losing focus on how to safeguard the waters from which this fish comes. The flag, which proudly bears the crested crane, Uganda's emblem, yet the swamps in which these beautiful birds breed are being ruined. There is focus on which investor should be in control of oil deposits without thinking much about how service delivery can be improved from the existing riches found in agriculture. The examples are many. History could be re-written by instead utilizing the enormous potential of emerging youngsters.

The Art Foundation is designed to provide a platform where these young people can creatively express themselves through visual and performing arts. It will be a place where a bitter past of confusion and lack of direction can be replaced with healing and acceptance. Blank canvas and paintbrushes will cause excitement for many who are not necessarily artists. Colorful music and dance can combine harmoniously in a new dawn of victory empowering everybody in the most practical ways. A place whose vision includes someone younger to participate as another door opens for purposeful, yet servant, leadership of older participants. This place will develop into a fully-fledged creative arts institution because it is time for imaginative, versatile leadership involving all stakeholders. It aims to be a place where whoever is involved takes every limitation as a new challenge and not as a time for regret or self-pity.

The Art Foundation will not only be a place where all who are willing can be involved in creative arts but will also be a place of support, direction and empowerment for those who see a future in this area. It will provide a place of training and give young people employment in a society where jobs can be difficult to find. The Art Foundation will also be involved in providing expression workshops* in local schools and slums. Ugandan artists as well as artists and individuals from around the world are encouraged to come and share their diversity with others through the foundation. I wish to use creative arts to celebrate the many diverse cultures within Uganda as well as to be able to tell other cultures from around the world about Uganda.


That journey has registered landmarks already, and the best is yet to come. (Amen)

*Expression workshops are intended to improve children's communication skills in relation to what they see. You could call it illustration and yes it is, but it also goes beyond this to stir one's imagination to create images of the 'stories' they need and want to express.

Powered by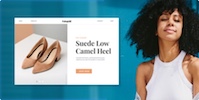 Create your own unique website with customizable templates.