Buy your own copy of Ludigo's best artwork from 2007-10 accompanied with their beautiful stories.
Our Story
​Ludigo Creations was started in September 2010 during Andrew's artist in residence program in Australia. Located in the heart of Kampala city Uganda's capital, the company was meant to be a non profit organization, whose registration was almost done under the name Art at Heart Africa. With Andrew's fast growing experience on the international scene, it was time to swim with the big fish. This is a
company growing
steadily as a social enterprise that seeks to professionalize young people and empower them to dream big. Profit is not the only motivation, people becoming resourceful through creative projects is.
Feel free to browse the site to learn more about the vision of Ludigocreations and what is happening to practically put this into action. Below is an interview done in 2009 (when the group was called Art At Heart) that will give you a glimpse of Ludigo, his vision and art.
Powered by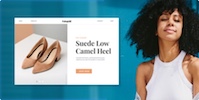 Create your own unique website with customizable templates.